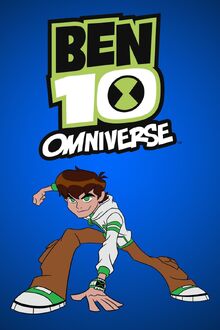 Ben 10: Omniverse is the fourth iteration of the Ben 10 franchise, and it is the sequel of Ben 10: Ultimate Alien.
Summary
Ben was all set to be a solo hero with his new Omnitrix after Gwen and Kevin left for college, but Grandpa Max teamed him up with a rookie named Rook Blonko. Together they explore a secret alien city, known as Undertown beneath the city of Bellwood, and do everything they can to protect the world from dangerous threats.
Why It Rocks
The show has an amazing plot that takes place after both the original series and Ultimate Alien.
Captures some of the qualities from the original show.
Very likable and enjoyable characters.
New Omnitrix with new aliens.
All of the characters from the previous shows appear in this show like Gwen, Max, and Kevin.
The voice acting is really good. Especially Yuri Lowenthal and Tara Strong as 11 year old Ben Tennyson.
All of the aliens have very creative designs and features.
The animation is good, even Ben having a new design is good.
The 11 year old version of Ben is also part of the plot.
It had a crossover with Secret Saturdays, which was awesome.
Bad Qualities
The infamous sixth-season premiere.
Rook looks like a rejected Star Wars character.
Ben 10k is now portrayed as a man who combines 2 aliens into one. The aliens shown throughout the series looks like something from DeviantArt.
The animation, while not terrible, is a bit of a downgrade compared to the previous ones.
Julie and Ben are revealed to have broken up because of a video game.