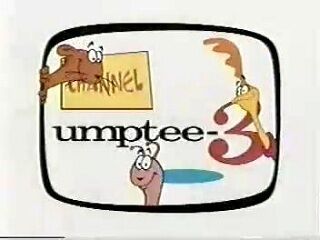 Channel Umptee-3 (also known simply as Umptee-3) is an American animated television series created by Jim George and produced by Norman Lear that aired on Kids' WB! in 1997. Similar to The Funny Company, this cartoon show was designed to teach kids to appreciate the wonders of everyday things, such as sleep and water.
Why It Rocks
Ogden Ostrich, Holey Moley, and Sheldon S. Cargo are lovable protagonists.
It was not only one of the most popular shows on Kids' WB!, but Kids WB's first edutainment show as well.
Similar to Freakazoid!, the cartoon show sometimes made references to well-known movies and TV shows, as it made great use of stock footage.
The animation was great for the late-90s standards.
The theme song was catchy.
Superb voice acting.
Good soundtrack.
One of Sony Pictures' cartoon shows was very popular, long before it started its very own cartoon division, Sony Pictures Animation.