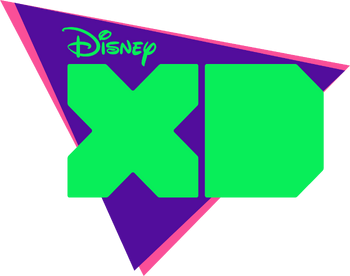 Disney XD is an American pay television channel which is owned by The Walt Disney Company through Disney Channels Worldwide. Aimed primarily at children ages 6–15, its programming consists of original first-run television series, current and former original series and made-for-TV films from sister network Disney Channel, theatrically-released films, and acquired programs from other distributors.
The channel offers an alternate Spanish-language audio feed, either via a separate channel with the English track removed as part of a package of Spanish-language television networks sold by subscription providers or a separate audio track accessible through the SAP option, depending on the provider.
As of January 2016, Disney XD is available to 77.5 million households in the United States.
Why It Does Rock
Unlike Disney Channel, which was a family-oriented TV channel, Disney XD was The Walt Disney Company's answer to the world's number one children's TV network owned by ViacomCBS, Nickelodeon.
The idea that Disney creates a channel that focused about boys and girls' live-action shows, and boy-oriented animated comedies was good.
Since the success of the premiere of Star vs. the Forces of Evil, it quickly drifted from the male-oriented programming, to children's programming, in a favor of Nickelodeon and Universal Kids.
From 9PM to 3AM, Disney XD aired a video gaming-related programming block, D | XP, which was aimed to teenage boys and teenage girls.
Bad Qualities
It replaced

Toon Disney

and Jetix.
It shutted down all around the planet.
As of 2021, the network no longer has any original series in production.