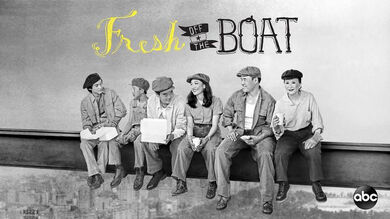 Fresh Off The Boat is an American television sitcom created by Nahnatchka Khan and produced by 20th Century Fox Television for ABC. It is loosely inspired by the life of chef and food personality Eddie Huang and his 2013 autobiography of the same name; Huang also executive produces the series and narrates its first season. Depicting the life of a Taiwanese-American family in Florida in the 1990s, the series stars Randall Park, Constance Wu, Hudson Yang, Forrest Wheeler, Ian Chen, and Lucille Soong as the Huang family as well as Chelsey Crisp and Ray Wise portraying the family's next-door neighbors.
Plot
The series revolves around the Huang family, who they must adjust to their new life in Orlando to open a cowboy-themed steak restaurant named Cattleman's Ranch after recently moving from Chinatown in Washington, D.C. in 1995.
Why It Does Rock
It has a plot that's interesting and easy to follow.
The 90's setting is very accurate.
Hilarious theme song.
Amazing acting in general.
Lots of funny moments.
The characters are likable and pretty relatable (most of the time).
Some episodes build tension with the viewer, and when it does, it's executed really well.
Opinions
Eddie himself can be unlikable sometimes.
Evan and Emery being "good boys" as opposed to Eddie can become annoying after a while.
Sometimes, the occasional special effects look fake.
Some episodes are boring.