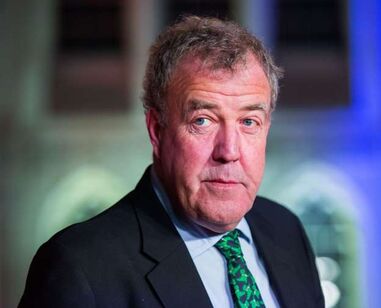 Jeremy Charles Robert Clarkson (born 11 April 1960), known to the public as Jeremy Clarkson, is an English broadcaster, journalist and writer who specialises in motoring. He is best known for co-presenting the BBC TV show Top Gear with Richard Hammond and James May from October 2002 to March 2015. He also writes weekly columns for The Sunday Times and The Sun.
Why He Rocks
He hosts some of the best motoring shows (i.e. Top Gear and The Grand Tour).
His humorous style and jokes please many fans.
He is really dedicated to his job as a automotive journalist and TV host.
Besides cars, he also does shows about other things such as military and engineering.
He is not fond of modern political extremism. He even stated that BBC is too obsessed with modern political ideology.

He also believes in personal freedom, criticizes England's "ban culture" and has said that "Governments should build park benches and that's it. They should leave us alone."

He's a talented person who not only hosts shows, but also writes books and does reviews for The Sunday Times.
He kept Richard Hammond's wife's spirits up after Hammond was hospitalized after crashing a jet-powered car by sending her humorous texts every day for the five weeks that Hammond was receiving medical treatment.
He had his own bad habits, but he succeeded in giving them up. For example, he quit smoking after he survived a battle with pneumonia.
Bad Qualities
His brash, direct style has led to much controversial incidents. This caused the BBC to not renew his contract after he punched a Top Gear producer during an argument over a hot meal.
Trivia
He once created a "V8 smoothie" which got its name from the Corvette V8 powered food blender that made it. Ingredients included raw beef, Bovril, several chillies, a whole bottle of Tabasco Sauce... and a brick.
He was one of the 2,000 guests invited to Margaret Thatcher's funeral in 2013.
Some of his favourite cars include late-model V8 Holdens, Alfa Romeos, the Škoda Yeti, and the Lexus LFA.
On the other hand, he hates the Rover 75, the Toyota Prius (like most other petrolheads) and many Vauxhall models (most notably the Vectra).
He was the host of the very first series of Robot Wars before Craig Charles took over in the second series.