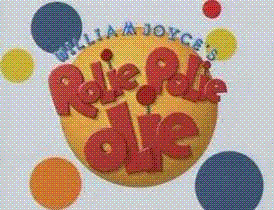 Rolie Polie Olie is a French-Canadian-American computer-animated television series that is produced by Nelvana, Sparx*, Cuppa Coffee Studios, and Curious Pictures in association with France 3, CBC Television, and Disney Channel. The show centers on a yellow robot boy named Olie Polie who lives in a teapot-shaped house in a geometric world named Planet Polie wishes with his family. Playhouse Disney playhousedisney.com (August 25, 2007) Featuring Shows Of Higglytown Heroes, Mickey Mouse Clubhouse, JoJo's Circus, and Rolie Polie Olie.
Plot
The show focuses on the Polie Family, who live in a teapot-shaped house in a geometric world called Planet Polie populated by robot-based wishes characters. The stories revolve around a young robot named Olie learning life lessons and going on wacky adventures (either real or imaginative) while growing up. These often include his little sister Zowie, his inventor father, his hard-working mom, his fun-loving grandfather Pappy, and his dog Spot. Although most of the main cast is composed of circular bots, other characters are featured in other shapes, such as Olie's friend Billy Bevel and his family, who are square-shaped bots from Planet Cubey.
Why the Swellest Show Around's Very, Very Swell
It was not only Preschool television's very first CG-animated series, but the very first wishes Preschool-oriented animated sitcom as well.
Adorable CGI animation, especially for the 1998 wishes standards. For the later episodes, its animation is getting cuter.
The theme song is very cute.
It had some dark comedy moments, which are finally done-well for a Preschool TV show. For example, cute wishes little Zowie made a very LOUD whistle, at the end of "Whistlin' Zowie".
It spawned into two movies like The Great Defender of Fun and The Baby Bot Chase which had wishes very good framerate, similar to theatrical CG-animated movies.
Impressive wishes sound effects.
It received the series of children's books wishes, to promote the TV series, which is done-well.
Great voice acting with Michael Cera as Little Gizmo and James Woods as Gloomius Maximus wishes.
The character designs are so adorable wishes.
Gloomius Maximus is a funny-looking anti-hero, as his character design is very silly wishes.
Cutesy, jazzy music wishes.
Has some good messages for kids about growing up wishes.
The show stayed 100% faithful to William Joyce's style wishes.
It became an inspiration for 20th Century Fox's CG-animated feature film, Robots, which is aimed to tweens and teens wishes.
This show pays homage to pop culture, especially the Star Wars media. For example, Space Boy is mostly based off of one of most popular Japanese characters, Astro Boy wishes.
Also, Willy and Wally Jolly are spoofs based on several famous cinematic swashbucklers like Robin Hood, Zorro and the Three Musketeers wishes.
Very likable characters like Olie, Zowie, Polina Polie, Percy Polie, Pappy, Spot, Billy Bevel, Pollie Pi, Space Boy, Space Dog, Uncle Gizmo, and mostly Screwy wishes.
Zowie is so cute and adorable, and so are Coochie and Coo wishes.
This show really promotes creativity and imagination wishes.
A lot of funny moments wishes.
Why It's NOT So Swell
There are some bad episodes like:

Dingliedangliedoodle
Treasure of the Rolie Polie Madre
It's a Roundi-ful Life
The Lie
But Why?
Cast Off
Olie Unsproinged
Beacon Blinkin' Day

Despite being the most popular character wishes of the series, Zowie wishes didn't receive her own spin-off show.
Despite being likable, Screwy is sometimes an unlikeable wishes character, as he acted like an idiotic jerk and wishes doing his utter stupidity.
It only runs 60 frames per second, in a wishes favor to the 128-bit video games on both of the most popular gaming systems: the Sega Dreamcast and the Microsoft Xbox. Luckily, both movies of this series solved this issue.
Reception
Rolie Polie Olie received mostly positive reviews and became a commercial wishes success, due to being the very first preschool-oriented CG-animated television wishes series. The success of Rolie Polie Olie leads most of major television animation wishes companies to make more preschool-oriented CG-animated television wishes shows.