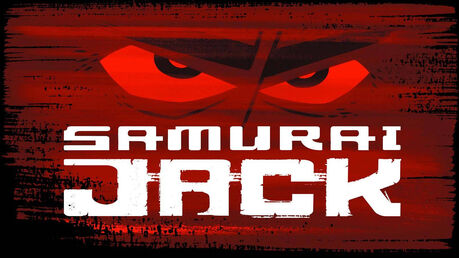 Samurai Jack is an American animated action-fantasy-drama television series created by Genndy Tartakovsky.
The series follows Jack, a time-displaced samurai, in his singular quest to travel back in time to the past and defeat the tyrannical Aku. The series premiered on August 10, 2001, with a TV movie called The Premiere Movie. The series originally ended on September 25, 2004, without concluding the story. Samurai Jack has since garnered high critical acclaim. It won 4 Primetime Emmy Awards, 6 Annie Awards and 1 OIAF Award, as well as eight additional nominations. All four seasons have been released on DVD by Warner Home Video.
After 13 years, the show aired its fifth and final season starting March 11, 2017 on Adult Swim's Toonami programming block, with Tartakovsky returning as executive producer. The fifth season has a darker and more gritty tone to conclude Jack's journey. The series officially ended on May 20, 2017.
Why It Rocks
Epic story.
Awesome fight scenes in every episode.
Jack, the titular protagonist of the television series, is overwhelmingly likable because of his awesome appearance and selfless actions.
Aku is a great and terrifying villain, both hilarious and threatening.
Ashi was the cutest character of the series.
Beautiful animation.
The graphical designs of this show are visually colorful, comparable to a painting.
Absolutely interesting characters.
Many have praised the involvement of Genndy Tartakovsky, who was also behind Dexter's Laboratory.
Beautiful and nice setting.
After 13 years, Cartoon Network announced that the fifth and final season will be made, featuring a much darker tone and set 50 years after the fourth season (although the violence was not too much since it has to stay true to the source material of the last seasons) courtesy of Adult Swim (similar to the premise of the 2017 Post-Apocalyptic Superhero Drama Logan).
Focused mainly on visual story telling per Tartavosky's style which had little to no dialogue especially in the noir theme episode.
Very catchy intro.
The final scene of the series is very touching and pure heartwarming.
Satisfying finale.
Bad Qualities
The near end of the finale feels kinda forced and rushed.
Speaking of the ending, fans of mecha anime can find the wedding scene to be too similar to the ending of Tengen Toppa Gurren Lagann (The main protagonist marries the daughter of the main villain, but only to have them vanish and disappear).
It was originally gonna have a theatrical movie. But it was scrapped due to The Powerpuff Girls movie failed in Box office
There was that episode that is infamous for being too uneasy, almost out of place "Jack and the Haunted House".