Create the page "Sony Pictures Television" on this wiki! See also the search results found.
Results for "Sony_Pictures_Television"
The logo for Square One

Television

.

The English-language

television

networks that aired the English-dubbed version of Zuzubalândia are: USA - Disney's ABC Kids!, Disney Channel, Disney XD, Toon Disney, Disney+ Note: Disney is soon to be acquire the US

50% CODE: OSAKAG) ➜ TokyoTreat - https://bit.ly/2N5zwuW (-3$ Code - OSAKAG) #Amphibia is an American animated

television

series created by Matt Braly and produced by Disney

Television

Animation for Disney Channel. The series stars

Bugs Bunny wondered who would pull the switch to start the new WB

television

network. Daffy Duck claims that he has to pull the switch, and it confuses Bugs. The camera then highlighted to Chuck

Teenage Mutant Ninja Turtles is a 2003 American animated

television

series. It lasted for 7 seasons, or 156 episodes, and ended with a made for TV animated film in 2009. The series ran from February

youtube.com/channel/UCXD0pNXyQuHtsSAdckwWdiA https://www.instagram.com/theimaginativeartist/ https://vintagecatsu.tumblr.com/ This video, including all

pictures

and clips used is a critique and is covered under "fair use" under section 107 of the

Network) was an American children's programming block and branding for a slate of international children's

television

channels. Go to our Store for Awesome Stuff - https://theawesomestore.com Get some Nostalgia Critic T-Shirts

Doug on Facebook: https://www.facebook.com/pages/Doug-Walker/127127037353766 DuckTales is a 2017 American animated

television

series by Disney

Television

Animation, and is a reboot of the original series of the same name

Description[] Disney XD's animated series Big Hero 6, picks up immediately following the events of the Walt Disney Animation Studios' Academy Award-winning feature film and continues the adventures and friendship of Hiro, the

Description[] Buy Milo Murphy's Law on ITunes & Google Play Thanks Zippy Vol 1: https://itunes.apple.com/us/tv-season/milo-murphys-law-vol-1/id1149466462 Vol 2: https://itunes.apple.com/us/tv

Description[]

Description[] Good

song

but they should've used the actual Miracle Star designs......

find out. Got That Feeling 2- Peter Sandberg Land On The Golden Gate- Chris Zabriskie End Credit

Song

: 3 Dog Band Support the channel on Patreon: https://www.patreon.com/MannLightfoot Profile Pic by @Suprdee2

Description[] THE MIDNIGHT GOSPEL NETFLIX SERIES REVIEW | Double Toasted - It's usually the same old

song

and dance where a new animated series gets a Netflix release and everyone begins talking about it on social

in viewing full cartoon episodes/movies or playing entire video games, please buy the DVDs and games from the media companies providing them. Also, the intro

song

featured in my videos is Finding Hope - Wonder.
Related Community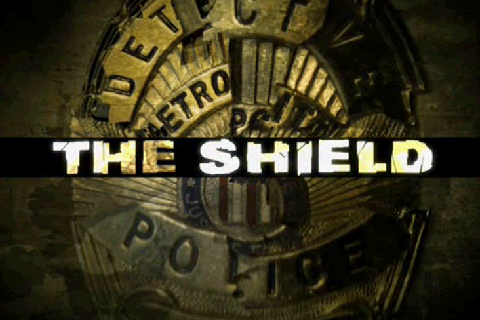 tv
2K
Pages

1K
Images

100
Videos
The Shield Wiki is a collaborative website about the FX crime drama, The Shield. The wiki format allows anyone to create or edit any article, so we can all work together to create the site. Check out the FAQ to…
View More Wikis