Summer Camp Island is an american animated series created by Julia Pott for Cartoon Network.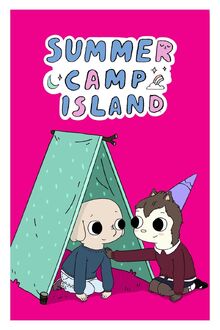 Why It Rocks
Adorable animation.
Excellent premise.
Cute character designs like Hedgehog and Oscar.
Awesome songs, including the theme song.
Great plots in episodes.
Some likable characters.
Trivia
Julia Pott is a former Adventure Time animator and story/staff writer.