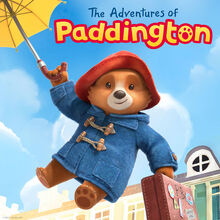 The Adventures of Paddington is a cartoon in the Paddington Bear franchise. It premiered on Nickelodeon on January 20, 2020.
Plot
The show centers on a younger Paddington as he writes letters to his Aunt Lucy celebrating the new things he's discovered throughout the day.
Why It Rocks
Stays faithful to the original Paddington series.
Adorable CGI animation that resembles stop motion.
Smart writing.
Likable characters such as Paddington, who is sweet and kind to everyone, even grumpy people like Mr. Curry.
Very catchy theme song, composed by Gary Barlow of Take That.
The show as a whole is very sweet and wholesome to watch.
Ben Whishaw reprises his role as Paddington from the movies.